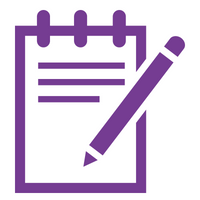 When I first heard about fanfiction, I thought it was a fantastic idea. I didn't start reading it right away, however, and I told myself I was not – absolutely categorically NOT – going to start writing it.
Why? Because I recognized it for the rabbit hole it was. I knew that if I started I wouldn't be able to stop.
Regardless of knowing that in advance, though, and no matter how much I told myself I wouldn't give in, temptation finally got the better of me.
And, as it turned out, I was right. Fan fiction kind of took me over, just like I thought it would. Do I regret that, speaking from my place now five years down the line? Nah! It gave me a lot of writing experience I wouldn't have had otherwise and, aside from all that, it was fun!
It's still fun.
If and when I get traditionally published, I plan to continue with fanfic on the side. Granted, I'll no doubt have a lot less time to devote to writing in other people's worlds, with other people's characters, when I'm also trying to focus on my own, but I'm no longer in denial. I'll still dabble any chance I get.