Recently, I've been taking part in online writing classes via Masterclass.com, and I thought it might be beneficial to others for me to review a little of my experience so far. So, here we go.
Overview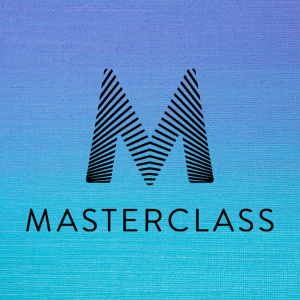 Masterclass is an online streaming service that offers video lessons in a range of topics from world-renowned experts with wealths of experience. There are over 80 courses, consisting of twenty lessons at ten minutes each on average. Topics are grouped together under Culinary Arts, Design, Photography, and Fashion, Film and TV, Music and Entertainment, Business, Politics, and Society, Sports and Games, Science and Technology, Lifestyle, and of course Writing.
The writing classes are what this review is going to focus on, as it's the particular thread I'm pursuing.
In total, at least right now, there are 251 video lessons on writing from twelve different writers: David Sedaris, Joyce Carol Oates, Neil Gaiman, David Baldacci, Billy Collins, Dan Brown, Margaret Atwood, R.L. Stein, David Mamet, Malcolm Gladwell, Judy Bloom, and James Paterson. These cover storytelling, writing comedy, drama, mysteries and thrillers, writing for younger audiences, writing poetry, etc.
Features
As a streaming service, you can access Masterclass via pretty much any device with an internet connection. I personally use the site 'in browser' via my laptop, but there are apps for the iPhone, iPad, Android devices, and Roku (though I hold my hands up here and will admit I have no idea what that actually is).
As well as the main video classes themselves, there are semi-regular 'Masterclass Live' special, one-off lessons.
There is a community forum to discuss the teaching on offer, ask questions, and request feedback on work, though I'm not sure how well this is moderated. From the brief look I've taken, it doesn't seem like the instructors themselves interact with this space at all. Continue reading →