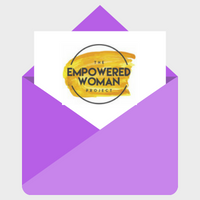 Dear Eighteen-Year-Old Ellie,
First things first, you change your name to Ellie. It'll take a while for you to figure out, but the person you've been to this point isn't the real you. More on that later. In terms of the name change, though, it'll be easier for you from a practical point of view if you do it before you go off to university. Getting people to call you your preferred name is a lot easier when it's the one you introduce yourself as.
And speaking of university… I know you're excited, but don't study forensic science, it will kill all of the interest you have in the subject. Also, you don't have enough knowledge about politics outside Northern Ireland to study criminology. Come to think of it, you don't have enough knowledge of politics inside Northern Ireland, either. I know you have a lot of strong opinions, but most of them are ill-informed.
The world is not as black and white as you think it is.
I know this is going to come as a pretty huge shock, but you will lose your faith. You will make your peace with that. I promise it's not the bad thing you think it is. Honestly, the change makes you less of a dick. Religion, as you'll find out, is mostly a tool used by privileged people to hate and oppress others. You won't want a part in that once you've seen the damage it can do first hand.
Try and minimize your own personal range of damage. Don't hate on your own gender, or those who make decisions differently to you. Learn to listen instead of arguing ­– you are better than the example that has been set for you.
You are not your mother.  Continue reading →