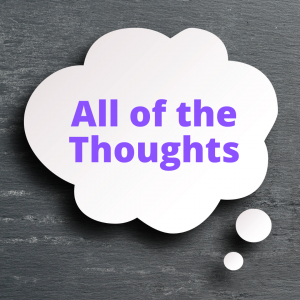 Content warning for mention/discussion of death. 
This is a post about publishing, about career-making (or breaking) decisions, and about having a life's work to leave behind you. In the grand scheme of things, it's perhaps not the most important topic, but I find importance to be a fairly relative thing.
I feel the need to justify talking about publishing decisions at the minute, given the current state of the world, but I'm not sure how logical that is. What I can say is that it matters to me, personally, and I've found the current global situation has given me a little perspective.
Previously, I've spoken about my thoughts and feelings about mortality, and I've written here ad nauseam about publishing and self-publishing and hopes and dreams. Now I find all these topics overlapping in my brain, mixed in with an unhealthy dose of anxiety.
My thoughts about wanting to see myself in print have gone on a journey from wanting to get really far really fast, to finding folly in being ill-prepared, to slowing things right down and waiting for the right time. And I've documented pretty much all of those thoughts as they evolved.
Well, now they've moved onto this new place where, on the one hand, I still want to be cautious and careful about making the right decisions but, on the other hand, am worried about what happens if I wait too long and I lose all my opportunities through indecision.
I guess what I'm looking for is a middle ground. I haven't found it quite yet, but am writing this post as a means to help me do just that. Continue reading →