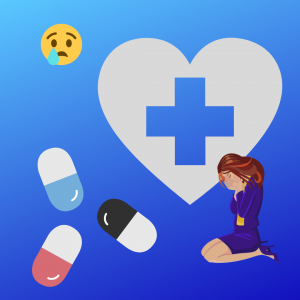 I'm gonna start this post, right off the bat, by saying I am in full support of the UK's National Health Service and all they do. It's a crime (or at least it bloody well should be) the way it's been systematically underfunded for years, leaving waiting lists ridiculously high and people, quite frankly, fucked.
Today's post is a personal one, because today, I am one of the people being fucked over.
I need to rant and vent, but I don't want anyone to get the wrong idea. The problem isn't truly the NHS, it's those bastards in parliament trying (and in many cases succeeding) to gut it.
Disclaimer made, let me now rewind to explain why I'm upset.
I'm just off the phone with Occupational Therapy, who have told me – in essence – that they can't help me. I had gone to my GP about a long-standing issue I had, seeking her advice for the best way to go about getting officially diagnosed and accessing help.
She told me I needed to self-refer to O.T.
Now that I've tried that and gotten nowhere, I am – precisely – nowhere with zero clue of what to do next. Continue reading →