Novels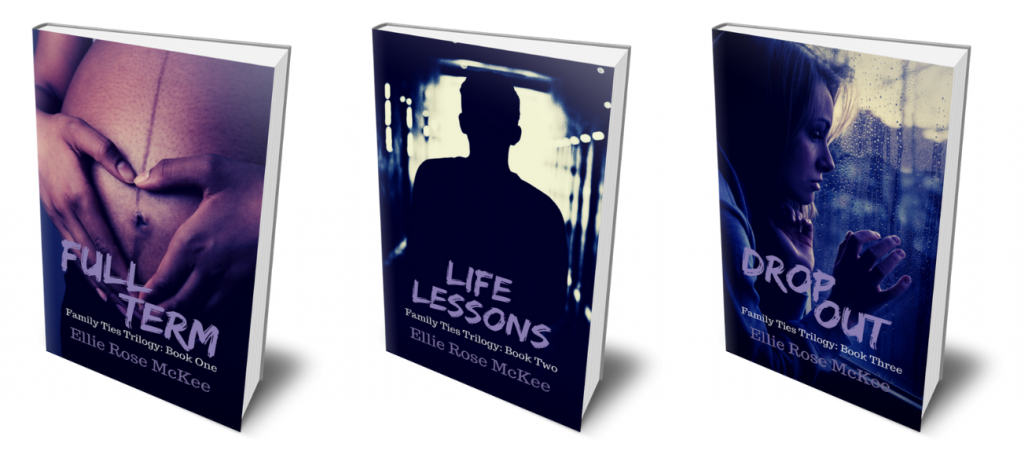 Ellie is currently crowdfunding the publication of her debut novel – Full Term – the first in a trilogy.
Full Term
Mya's life was hard enough already, dealing with her sociopath step-dad on a daily basis, but when she goes into labour during maths class, things are set to get a whole lot worse.

She hasn't told her boyfriend, Richard. She hasn't told anyone; hasn't got any support in place, and is helpless when her step-dad forces her to give her baby up.

Mya had no idea social services would offer the baby to Richard before putting her in the system, and she certainly never would have guessed Richard would say yes. Now all she can do is fight to get them both back.
Life Lessons
Book two in the Family Ties Trilogy. Ellie was awarded lottery funding via the Arts Council of Northern Ireland to complete the first draft of this project under their Support for Individual Artists Programme (2018/2019).