Novels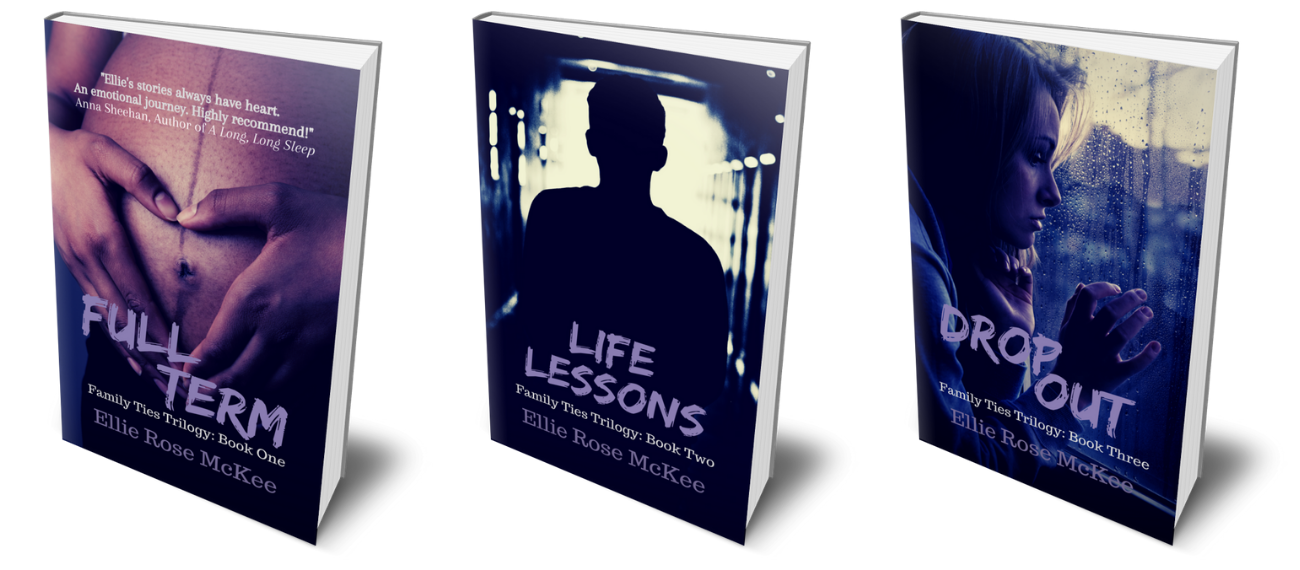 Ellie's debut novel, Full Term, is due for release 30th March 2021.
Full Term
Sixteen-year-old Mya Byrne has three problems: her long-term boyfriend broke up with her over a stupid misunderstanding, her step-dad's a psychopath who might just try and kill her, and––oh, yeah––she's just gone into labour two weeks early in the middle of maths class.

As Mya navigates her first month of being a new mum, she resolves to fix her relationship, keep herself and her baby safe, and hopefully get her step-dad put behind bars.

Not too much of a tall order, right?
Life Lessons
Book two in the Family Ties Trilogy. Ellie was awarded lottery funding via the Arts Council of Northern Ireland to complete the first draft of this project under their Support for Individual Artists Programme (2018/2019).