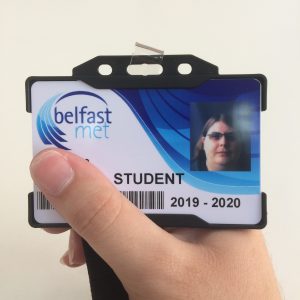 This is a follow-up to my 'School Days' blog post. In re-reading it in preparation for writing part two, I realised I'd left out bits and pieces. I suppose that's expected when you're trying to summarise three decades in a thousand words.
There are short courses I've done that I completely forgot to mention, and that's fine, at this point it doesn't really matter except to further illustrate in a more general sense how much I've been trying to educate myself since I left high school.
I have spent most of my thirty years engaged in some kind of formal or semi-formal education, which I think is a good thing but, at the same time, that only makes me feel worse about the fact that I still feel like an academic screw up.
Part of the problem was, I couldn't find the right path for myself. I didn't know what to study, so I tried a little bit of everything: vocational courses, science subjects, the humanities. For a very long time, I had it in my head that true success lay in doing ALL OF THE THINGS(!) and doing them perfectly.
When I discovered Forensic Science & Criminology wasn't working out for me, I dropped the forensics and tried to do Criminology on its own. When that didn't work, I tried to switch to English Lit (but couldn't). I sat for ages debating with myself what was my true passion and thought that maybe I'd like to study Social Work, or Youth Work, or Counselling. I had interest in these subjects and still do, but going back a step to pursue them was a path that was blocked to me due to already having used my funding for the failed Forensics course.
I briefly did study Youth Ministry through my church job in Oxford, and for a while I wondered if studying through the church here in Northern Ireland was perhaps a way forward. Spoiler alert: it wasn't.
Having written all that, maybe what I should be taking away from all this isn't that I've repeatedly failed but that I've tried again and again and haven't given up. As I said in part one, I don't think I'll be happy until I finally finish my formal education. (Side note, but I'm a big believer in life-long learning, even once formal education is done – at whatever age that is.) Continue reading →