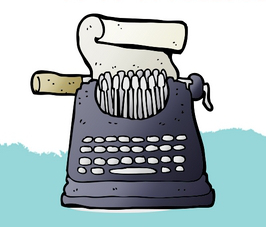 When I had been writing poetry for a few years, had a decent sized bank of poems built up and felt ready to share it with the world, I turned to the internet to find out how one went about being published.
Google was not kind to me.
What my limited research told me was that my dream of being a published poet was just that – a dream. That there was very little point in trying, as only people who were already famous stood a chance of getting published. And even then, it was a small chance. "No one reads poetry," said one reply.
Well, that was that then. Or so I thought. I accepted my findings and, although I kept writing poems, I gave up on the hope of seeing them in print.
It didn't occur to me that the research might be wrong. That I, in myself, was proof that it was. I mean, I must have known that at least people read poetry, because I was one of them.
But the people of the internet seemed convincing and I took them to be experts. Before I joined Women Aloud NI, I didn't know any other writers. I didn't have their experience to compare with what I'd been (wrongly) told.
You might ask why I was misled in such a way, and I think there are a few reasons for that. Partly, it was because what I was told wasn't entirely wrong. Like any good lie, there was an element of truth to it. Matched with other's anecdotal evidence and my own insecurities, it seemed like a closed case.
So, what's the truth? You can get published – it is possible – but it's also difficult.
To make it just a little easier, I'm going to outline how it's (usually) done. Continue reading →