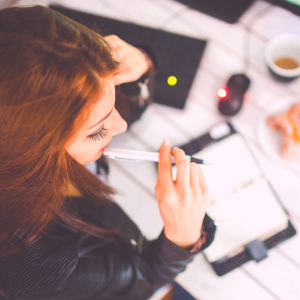 This post comes directly from my notes of the recent publishing conference I attended in Dublin. For more general info and advice from that event and another one I attended in Belfast, please click here. 
—
If you're new to the world of writing and have heard people talk about trying to get an agent, you might well be wondering what these mystical creatures are and what they do. Well, wonder no longer, because I'm about to spell it out. And – spoiler! – it's more than just taking a cut of authors' earnings.
Agents are…
1 – Advocates
On the most basic level, an agent is a third party who can enhance (or engineer) an interaction between two other parties. In the literary world, they are the middle man (usually a woman, in fact) who brokers a deal between writers and publishers.
Can't writers submit to publishers directly, though? Some of them, yes, but the 'big five' publishers (and their imprints, who make up most of the market) usually only take submissions sent via agencies.
2 – Buffers
Imagine the scene: you've managed to get a publishing deal all on your own, but something has gone wrong. Perhaps the publisher has chosen the most hideous cover. You're upset and you have no idea how to communicate this to your publisher. You worry they won't take your criticism well, or that they'll change their mind, so you're left with the choice of accepting a cover you hate or risk rocking the boat by being seen as difficult.
Well, with an agent, you don't need to worry. They will have this conversation for you.
3 – Knowledgeable
These points are in no particular order but if I was to rank them, this would probably be first.
Publishing deals are complicated beasts involving the sale of rights in a number of regions and formats: paperback, ebook, and audio as well as film, TV, and stage. Got an agent? You don't need to stress over the fine print of any of it! They know all about shifts in the market and changes to the going rate. Nine times out of ten, they will get you a better deal than you could on your own. Continue reading →