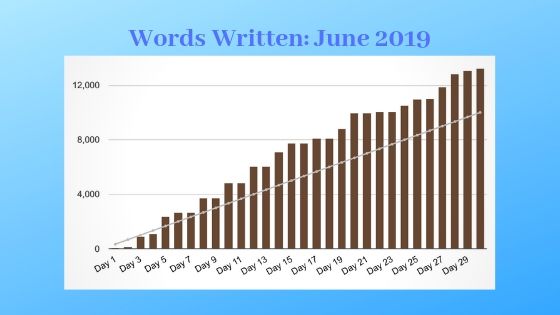 It's a new week at the start of a fresh month. We're now entering the second half of 2019 and, personally, I'm excited. But before I jump headlong into the next round of CampNaNoWriMo, it's time to look back. I said I'd be more open with my stats, going forward, so here we go:
Books Read
31 out of my goal of 60 for the year = 52%
So, just ahead of target. That's a win.
Words Written
(Rounded to the nearest thousand)
January: 4,000
February: 6,000
March: 6,000
April: 37,000
May: 12,000
June: 13,000
Total = 78,000